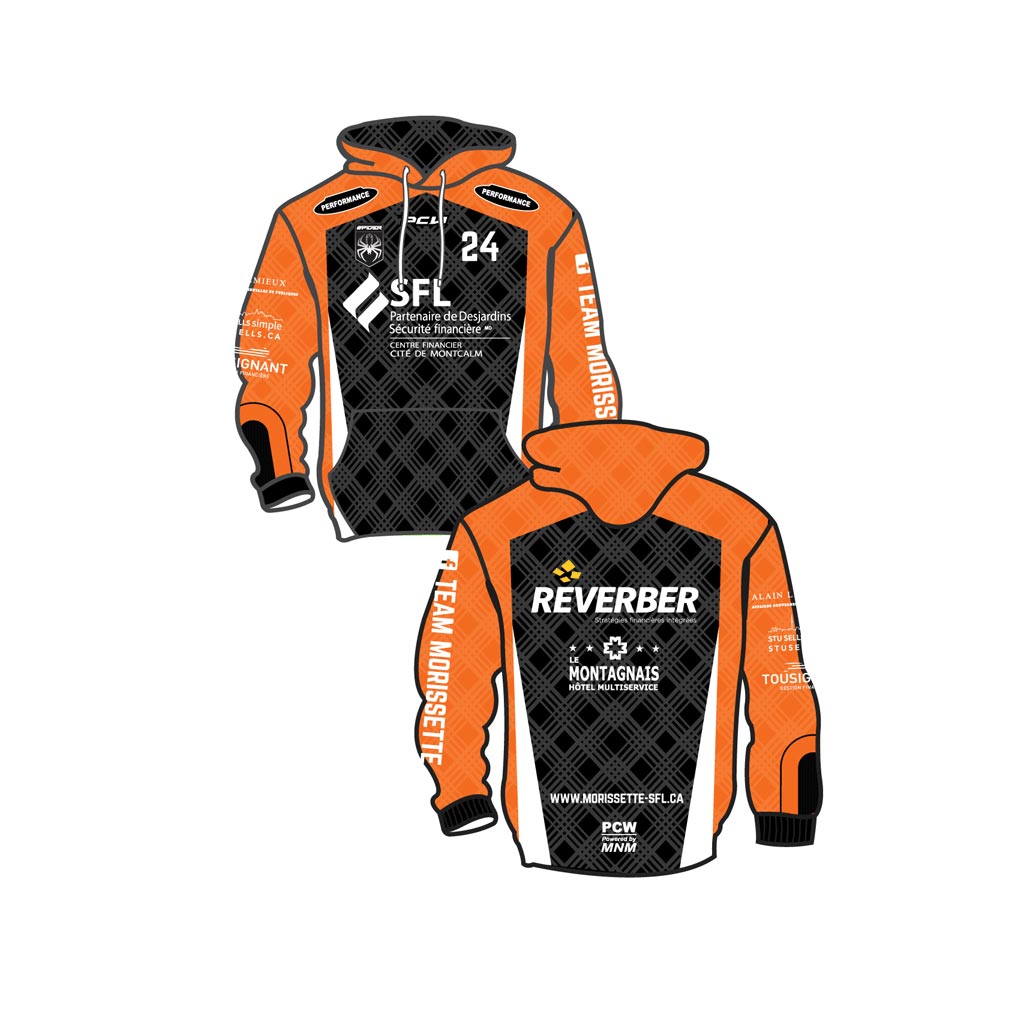 PCW HOODIES – PRO SUBLIMATION
Our PCW hoodies Pro Sublimation are made of 100 % polyester breathable and moisture wicking fabric. Customize them with your preferred colours. You can add your name and sponsors logos.
All prices include these modifications.
Sizing chart: S, M, L, XL, XXL, XXXL
More than 115 models already in stock.
We can create your own special model upon request.
No charge set-up in case of a vectorized logo.
Allow 20 working days for production after artwork final approval.